Best Time to Visit Kenya: Enjoy Your Kenya Safari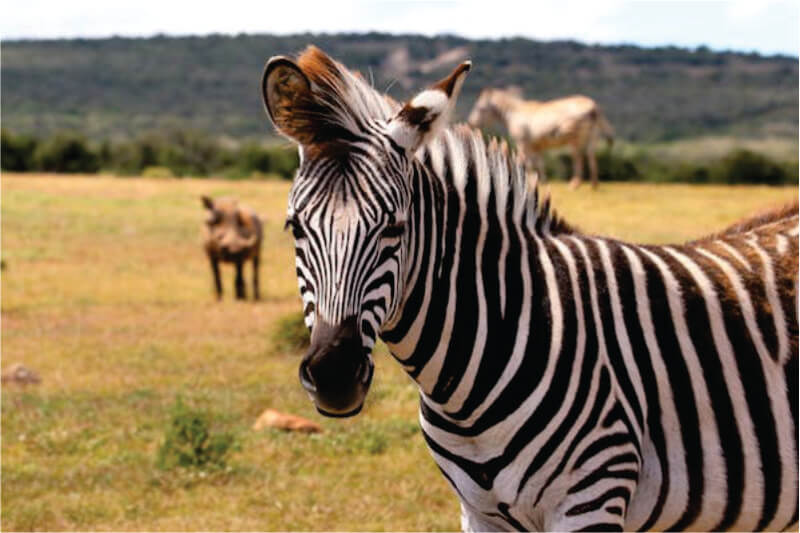 Best Time of Year to Visit Kenya - Determine Your Priorities
Being free to choose any time to visit Kenya is perfect, surely. However, if you have children and you depend on their holidays, then September or October won't be Kenya safari best time for you. Moreover, you can take into account your likes, preferences, and activities you enjoy when organizing your trip to Kenya.
Particularly, you may wish to combine your safari with other activities, such as climbing or snorkeling. Also, you have to decide if you are ready for hot and humid weather, if you wish to avoid continuous rainfalls, or if you agree to short rains. Additionally, it is possible to enjoy stunning lush greenery, staying away from crowds. Furthermore, photographers may wish to take dramatic shots of rainy skies, so wet seasons are not an obstacle for them.
Weather Peculiarities and The Best Time to Visit Kenya
Choosing the best time of year to visit Kenya safari, you should remember that the weather here depends on dry and wet seasons. The hottest and driest period is January to March, followed by the wettest April and May. The peak of the wet season is in April when continuous rainfalls make walking through the parks an ordeal. Then, a lot of camps and lodges close down. The 'long-rain period' in April doesn't make this month the best time to visit Kenya safari.
The warm and dry season in Kenya lasts from June to October, and many tourists find it to be the most suitable time to come to Kenya. Undoubtedly, there are clear skies and little chances of rain. Moreover, you can easily spot the game as vegetation is getting drier. However, some places can be overcrowded.
The wet season isn't as bad for visiting as it may seem at first glance. The period of short rains in November, as well as March and early June, is also known as the 'green period.' You won't experience continuous heavy rainfalls during this time, and vegetation is usually lush. Moreover, there are fewer people in the parks, which gives you a more pleasing experience of animal watching.
A young girl in a white blouse in a safari jeep looking at an elephant in the bush in Masai Mara on best time to visit Kenya.
The Best Time to Visit Safari in Kenya
Kenya can provide you with an exhilarating experience that you won't easily forget. Depending on your wishes and possibilities, you can choose the most appropriate time for your group or family safari experience in Kenya.
Watching Wildlife All Year Round
The most popular activity for which tourists come to Kenya is game drives in wildlife. You will be able to see a variety of animals, such as zebras, antelopes, vervet monkeys, cheetahs, etc. You can spot representatives of the Big 5 (rhinos, leopards, lions, buffaloes, and elephants) during your Kenyan safari. And what's most important is that you can come to observe animals all year round.
During the dry season, June to October, it is easier to spot animals as the scenery, naturally, gets drier. However, popular parks in Kenya tend to get overcrowded. So, you won't enjoy the unity with nature as much as you could do during the green or wet season.
If you don't mind 'short rains,' the best time to visit Kenya for safari can be November to May. At this time, trying to find animals in the emerald green can be more fun and more rewarding experience. Then, you will be able to see charming newborn animals. Moreover, from September to April, you can watch migratory birds in Kenya.
The Great Migration
The best time to visit Kenya Masai Mara is from July to August. This time is famous for the Great Migration when you can see thousands of wildebeest. Although this migration is an annual continuous event, the most dramatic part of it is crossing the Mara River.
Wildebeest herds crossing Mara River during Great Migration Kenya on best time to visit Kenya
You should come to see the Great Migration Safari in your own eyes and get the experience of a lifetime. You will be able to see endless herds of wildebeest crossing the river while predators such as crocodiles are clenching their jaws to catch the prey. So, July is Kenya safari best time to go if you want to witness this thrilling action happening in wildlife.
Combining Safari and Other Activities
Kenya is a dream destination not only for safari tours. This country offers numerous other activities to give you an unforgettable experience.
Mountain Climbing and the Best Time to Visit Kenya Africa
During the dry season, you can also try mountaineering in central Kenya. You can see breathtaking views of Mount Kenya, which is the second-highest in Africa and the highest in Kenya. As rain and temperatures also depend on the altitude and can be different from one region to another, it is recommended to avoid not only 'long rains' from April to June but also 'short rains' in November and December.
Sea Adventures and the Best Time to Visit Kenya
If you are fond of snorkeling and diving, the best time to visit Kenya and combine it with your favorite activities is October, November, and March. This period will offer you amazing clear seas and the possibility to watch colorful corals, starfish, turtles, etc. Additionally, the time of October to April is Kenya safari best time to visit, as you can admire migrating whale sharks.
To complement your safari experience with a beach holiday, avoid coming to Kenya in the period between mid-March and May. The temperatures and the rainfalls are the highest in this season.
Unusual Kenyan Experience
Besides traditional driving safaris, Kenya tours offer walking safari experiences. What's more, a lot of people consider Kenya as a cycling destination. You can cover longer distances than on walking safaris, get thrilled by landscapes, and enjoy the freedom of going yourself through wild nature. If you wish to visit Kenya with your bike, avoid the wet season to enjoy your experience fully.
So, choose your best time to visit Kenya and book the most suitable Kenya safari today!