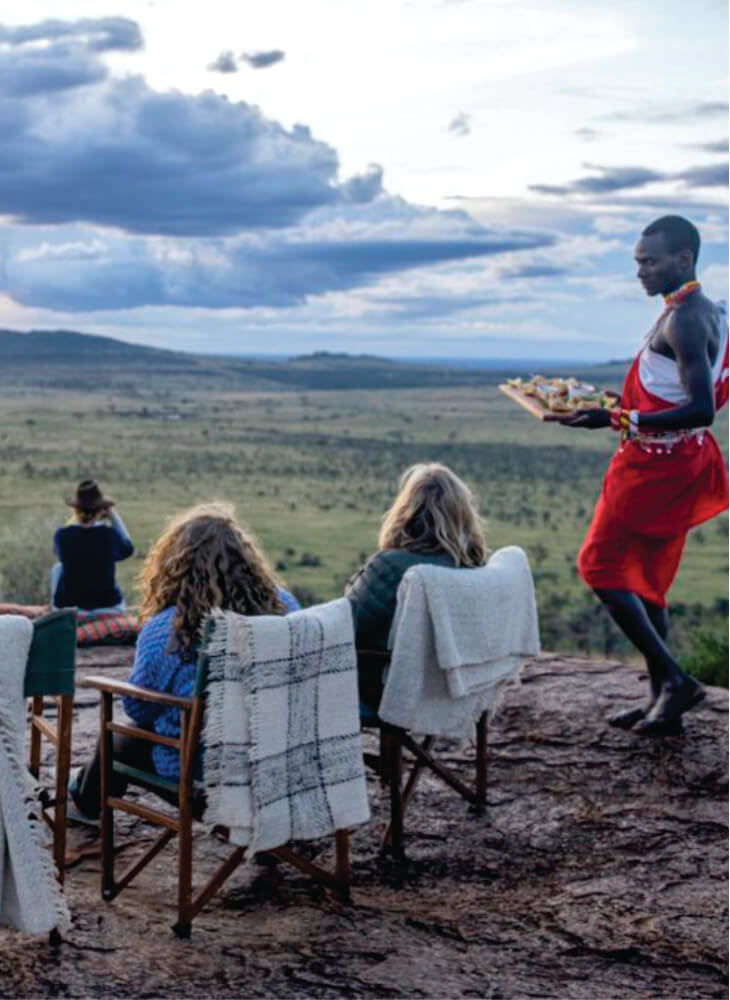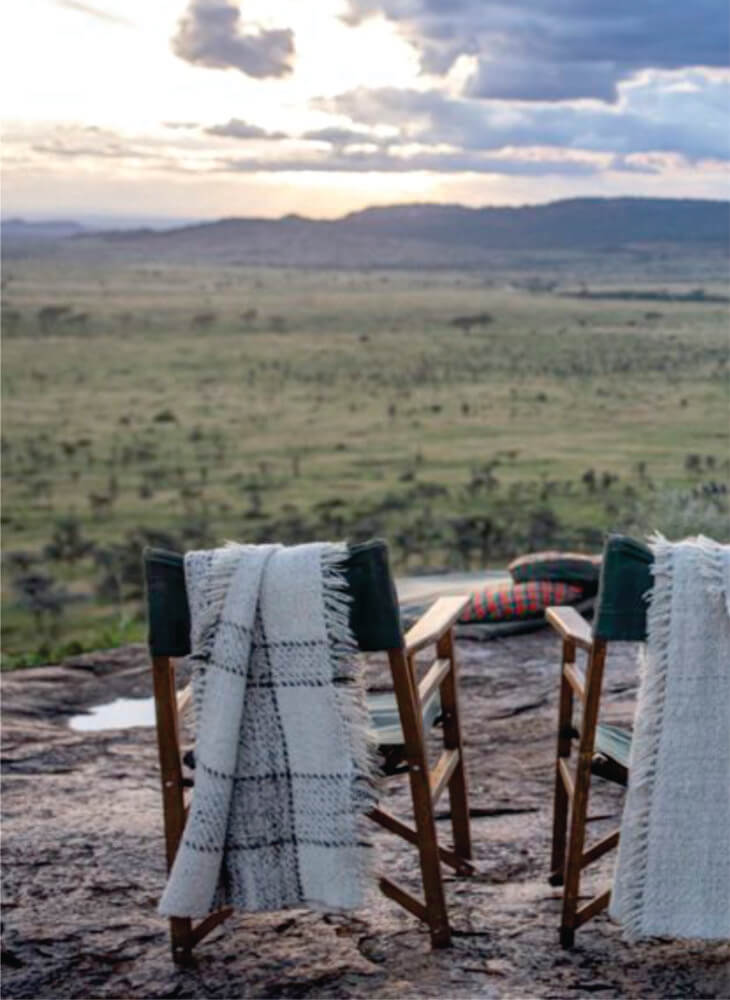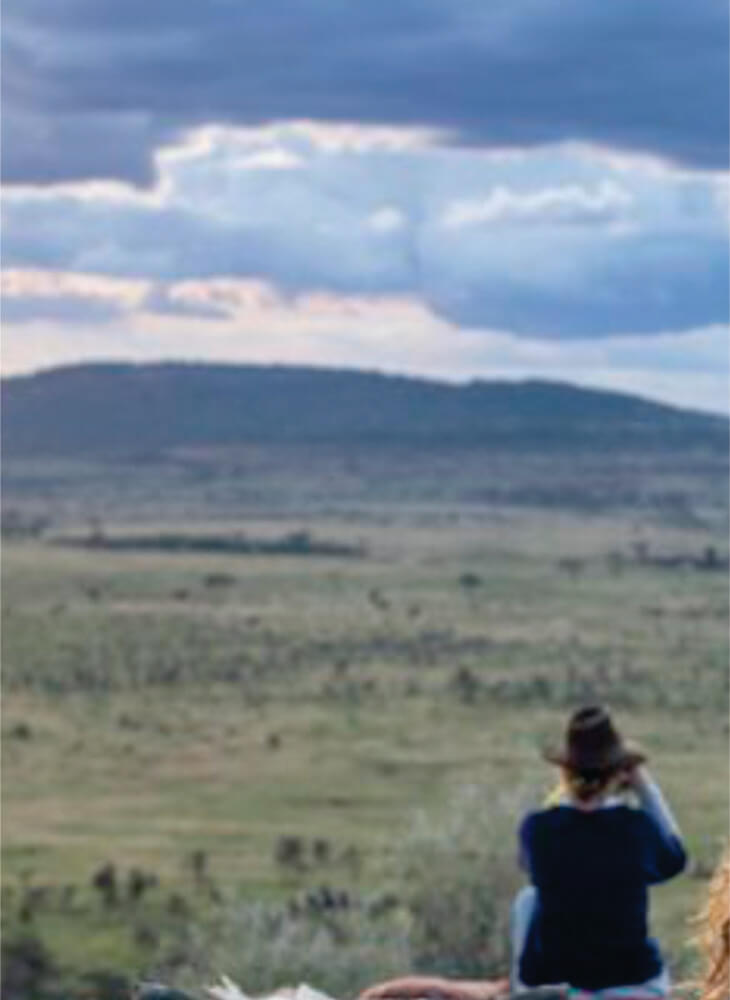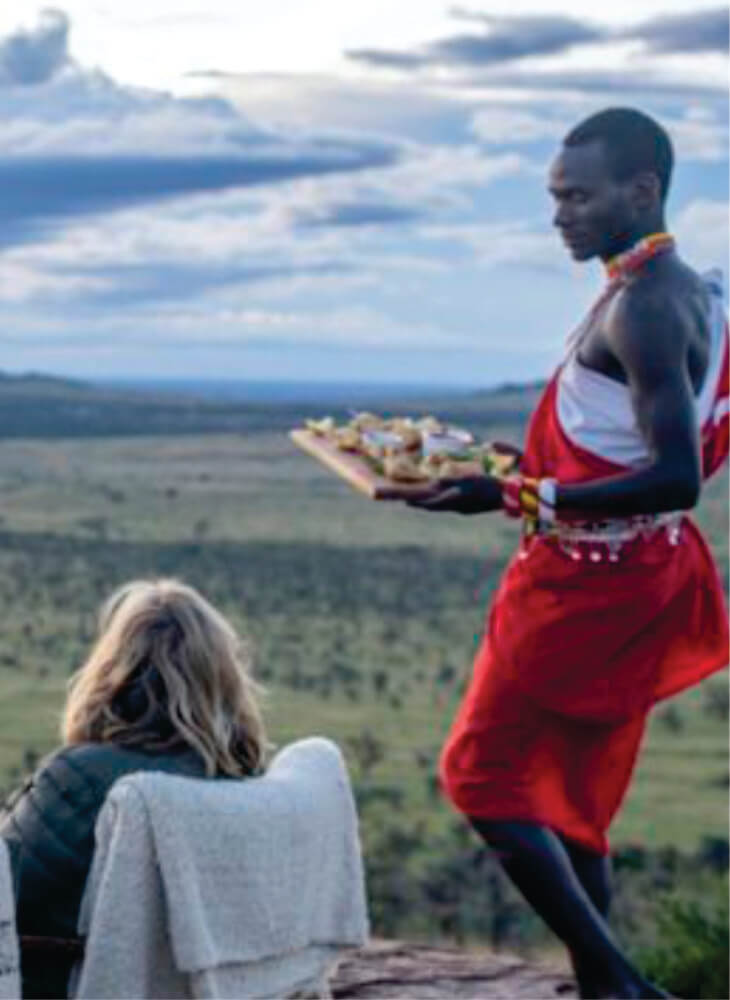 3-DAY SERENA
SAFARI
LODGE LUXURY GROUP
TOUR
Tour Itinerary P
review
Group Joining Jeep Tour - Max. 7-Passenger
Durations :
2 Nights, 3 Days
Day 1 :
Nairobi - Masai Mara
Day 2 :
Masai Mara National Reserve
Day 3 :
Masai Mara, Lake Naivasha - Nairobi
Accommodation :
Luxury Camp (Full Board)
Included :
Private room, Wi fi, meals, accommodation, transport and wildlife tours
3-DAY MARA SERENA SAFARI LODGE ITINERARY
DAY 1: NAIROBI TO MASAI MARA
Our thrilling Serena safari Lodge Masai Mara tour starts in Nairobi. Today you will have your pick up from the airport or hotel within Nairobi. After meet and greet, depart from Nairobi in the morning by 0730hrs to Masai Mara. On arrival, head to the Mara Serena Safari Lodge for check in to the lodge. Spend some moments of seclusion and unwinding with your family/group in the afternoon. Your luxury Mara Serena Safari Lodge Masai Mara, Kenya, takes you for an interesting 3-day Masai Mara group tour of Masai Mara National Reserve in the evening as you visit the most popular attractions like the Oloololo Escarpment and Mara Triangle. After the tour ends, return to the Serena Safari Lodge for a refreshing sleep overnight.
>Accommodation (Full Board): Mara Serena Safari Lodge
DAY 2: FULL-DAY LUXURY MARA SERENA SAFARI LODGE GROUP TOUR
Today after a lovely breakfast, our breathtaking Mara Serena safari Lodge Masai Mara Reserve Kenya tour continues. We take a 4 x 4 Jeep to experience Mara River which offers a panoramic view of diverse plains game such as hyena, jackal, wildebeest, zebra, giraffe, and cheetah. Later we visit the Oloololo Escarpment – For the Big 5 (Lions, African Elephants, Rhinoceros, Cape buffalo, and Leopards), followed by a visit to Mara Triangle – southwestern part of the Maasai Mara National Reserve and enjoy sweeping wildlife and birds views.
In the evening, we experience an optional Maasai village tour, where you can get acquainted with the authentic culture and traditions of the hospitable native tribes. This fascinating journey is followed by free time to go souvenir shopping in the Maasai villages for traditional crafts, unique artwork, and upscale clothing items. To sum up, this Serena safari Lodge tour evening will be educational and entertaining at the same time.
>Accommodation (Full Board): Mara Serena Safari Lodge
DAY 3: MASAI MARA - LAKE NAIVASHA - NAIROBI
Your 3-day luxury Masai Mara group tour ends today. However, before our Serena safari Lodge trip is over, you'll still have lots of exciting things to do and to see. After relishing breakfast, check out of the Mara Serena Safari Lodge Masai Mara, Kenya, and proceed to Lake Naivasha (optional). Mid-morning, we visit Lake Naivasha – it offers a mesmerizing panoramic view of birds (Goliath Heron, Great White Egret, White Fronted Bee-eater, and the Saddle-billed Stork), hippos, giraffe and wilder beast on Crescent Island.
You'll enjoy a fantastic experience on a boat ride on the calm waters of Lake Naivasha for bird watching and a foot safari (walk amongst giraffes, elands, wildebeest, zebras, impalas, etc.) on Crescent Island Game Conservancy.
After lunch, we proceed to Nairobi. Indulge in some last-minute shopping or sightseeing as per your departure schedule. You will be dropped at the hotel/ Airport to board the flight to your next destination or hometown with lots of safari memories to cherish for a lifetime! 3-Day Serena Lodge Luxury Tour Concludes.
>Drop off at the Airport/ hotel within Nairobi.

>Arrival time in Nairobi: 0530 hrs.
MARA SERENA SAFARI LODGE MASAI MARA OVERVIEW
Looking to stay at the very height of luxury throughout your long-awaited safari tour in the heart of Africa? Expect to be treated like royalty during your 3-day luxury Mara Serena Safari Lodge Masai Mara group tour. Take a seat at the Mara Serena safari lodge suite and soak it all in—with a history dating back to over 40 years ago. The Mara Serena Safari Lodge is refined by gracious service and five-star amenities within a Masai Mara National Reserve. Rooms are cozy and sophisticated with a wide-sweeping view of the savannah and Mara. With our Serena safari Lodge package, you are sure to enjoy every moment of your trip, from the very beginning up to the end.
WHAT'S GOOD ABOUT MARA SERENA SAFARI LODGE?
Planning a safari holiday in Masai Mara? Discover and book the best five-star luxury Mara Serena Safari Lodge. Brimming with an elegant, local, and international flavor, the warm and welcoming Mara Serena Safari Lodge personifies total luxury. Its renowned suites, luring both locals and foreign travelers, are really a luxury living room in the heart of the Masai Mara National Reserve, featuring 3 game drives every day of the week. What's more, the Serena Lodge staff is highly-trained and friendly. That's why the service is on the top level and exceeds the expectations even of the choosiest traveler.
ROOMS TYPES AT MARA SERENA SAFARI LODGE
The Serena Lodge's all-suite layout offers you plenty of room to stretch out and relax. Whether your 3-day luxury tours are filled with excitement or relaxation, make sure your family or private accommodation is equally as appealing. There is no better way to have a great 3-day luxury Mara Serena Safari Lodge Masai Mara group tour than to fit one or more of these amazing places to stay in Masai Mara into your travel plans.
With rooms boasting either wildebeest migration or Mara River views, this hidden Mara Serena Safari Lodge accommodation is ideal for those looking to get back to nature. As well as a private outdoor sauna and luxury hot tub, there's plenty of opportunities to get active in the surrounding landscape. During your 3-day luxury Mara Serena Safari Lodge Masai Mara group tour, guests can relax in the sauna, step into the steam room, or workout at the on-site exercise room. Mara Serena Safari Lodge has all you need!
WHAT FOOD & DRINKS TO EXPECT
The Serena Lodge is famous not only for its luxurious conditions of living and great recreation facilities. It also stands for its unsurpassed delicious cuisine capable of satisfying the tastes of the most demanding gourmet. Mara Serena Safari Lodge offers Great food and drinks. The lodge has a 2,000-bottle wine cellar — one of Masai Mara's Best — as well as one of the top fine private luxury dining restaurants within the park. The meals here are some of the best you've ever had, and their wine selection is unbeatable.
HOW TO GET TO MARA SERENA SAFARI LODGE
Situated in the heart of Masai Mara, the Mara Serena Safari Lodge property manages to meld modern luxury with fascinating wildlife safari highlights. The excellent restaurant features local and international cuisine, and much of the produce comes from the local farm. Though the Serena Safari Lodge is located in one of the most remote places of Earth, it's super easy to get there with Bon Voyage Safaris. The best thing is that we guarantee that your Mara Serena safari Lodge Masai Mara Kenya transfer will be comfortable and safe.
By Road (On a Luxury 4x4 Jeep Tour)
Make the most of your time in Kenya with a guided 4x4 Jeep tour of Masai Mara's must-see destinations. Our 4x4 safari jeeps take the back roads, with a great guide in a small group on our award-winning 3-day trips from Nairobi. Visit Mahimahio, Narok, Nakuru, Masai Mara & more. Don't get lost in the crowd. Join our 4x4 jeep tour for the best tour experience.
From Nairobi to the Mai Mahiu and from Narok to the Masai Mara, Kenya is packed with fantastic wildlife destinations, and you can discover the very best of them with Bon Voyage Safaris. We've been organizing 4x4 Jeep rides for over 10 years and have earned numerous awards over the last 3 years. With our professional drivers and guides, your trip to Mara Serena Safari Lodge Masai Mara will be flawless, exciting, and pleasant.  
By Air
With Bon Voyage Safaris, you can also get to the Serena Safari Lodge by air. This 60 minute, breathtaking airplane ride gives you an introduction to our game reserve! Enjoy incredible up close and personal views of wildlife and migratory birds and plants. Fly over majestic Mara river, take in stunning views of nature, and soar past spectacular migrating wildebeests and the big 5 animals, all without breaking a sweat. Capture unforgettable animal photos from your birds-eye view on this incredibly affordable flight! There's no place quite like Masai Mara, and there's simply no better way to explore it than from the air! Visitors and locals agree, our unforgettable views are Masai Mara's ultimate lift ticket.
LOOKING FOR EXCEPTIONAL DEALS ON PRIVATE GROUP TOURS?
Choose from our unique range of luxury group tours & private adventure trips. Enjoy 3-day luxury Mara Serena Safari Lodge Masai Mara group tour with your very own private expert guide! Book now!
HIGHLIGHTS
THINGS TO ENJOY WITH LUXURY MARA SERENA SAFARI LODGE MASAI MARA GROUP TOURS
The highlight of the 3-day luxury Mara Serena Safari Lodge Masai Mara group tour, however, is the Sundowner. That's where you'll be able to enjoy sweeping views of the savannah and the meandering shoreline of the Mara River, have dramatic wildlife sights and experiences enhanced by gracious service and five-star amenities.
Other amenities and facilities at Mara Serena Safari Lodge Masai Mara, Kenya to enjoy on a private trip include:
Swimming pool and sundeck

Free Wi-Fi

Maisha Safari Spa and Gym and extensive range of safari spa treatments
FLYING PACKAGE
ADMIRE MASAI MARA FROM ABOVE ON A SPECTACULAR FLIGHTSEEING TOURS
Masai Mara's scenic wildlife and nature are gorgeous from any angle, but seeing them from the air allows you to appreciate them even more. Our Mara Serena Safari Lodge offer grants you such an amazing opportunity.
 It's one thing to see migrating wildebeests from the window seat of a 4x4 jeep tour, but it's an entirely different experience to fly up close in a plane to really see some of this country's most thrilling wildlife sights. So, don't miss a unique chance to enjoy spectacular views in full during your Serena safari Lodge tour.