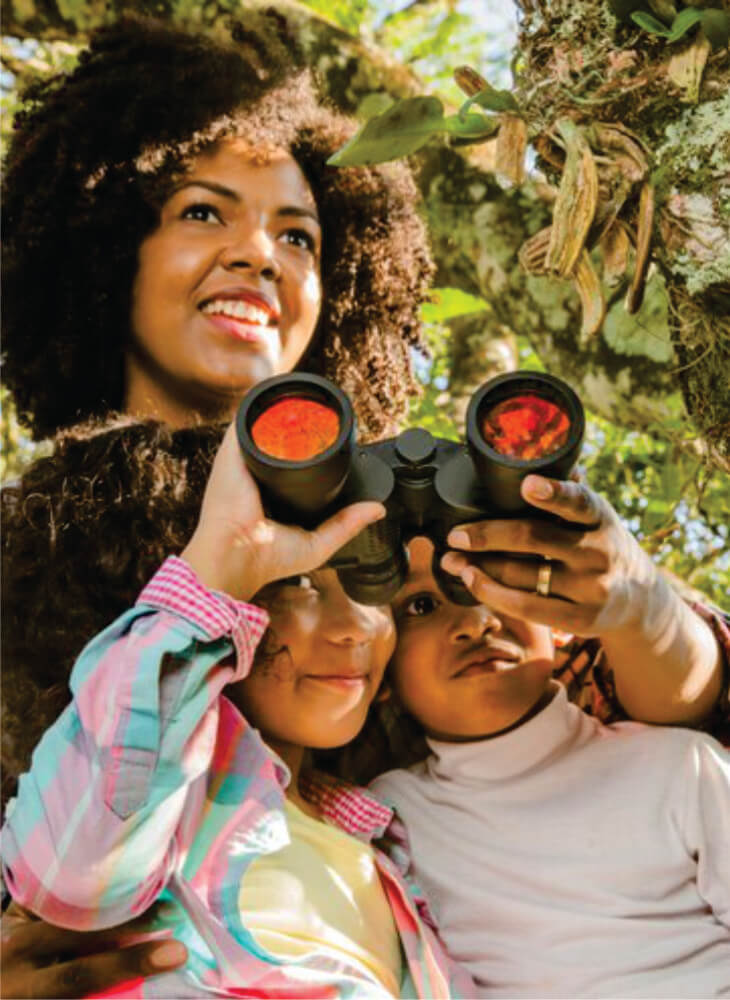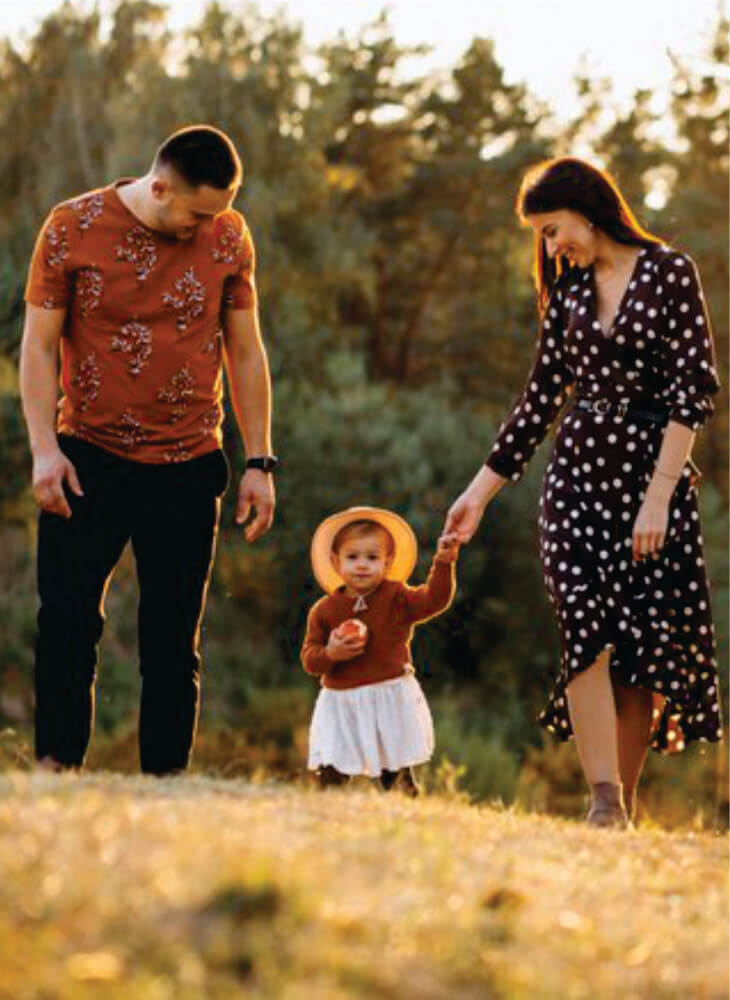 3-DAY
AFRICAN SAFARI FOR FAMILY VACATION
Tour Itinerary P
review
4, 5/6-People Family Jeep Tour - Max. 7-Passenger
Durations :
2 Nights, 3 Days
Day 1 :
Nairobi - Masai Mara
Day 2 :
Masai Mara National Reserve
Day 3 :
Masai Mara, Lake Naivasha - Nairobi
Accommodation :
Economy Lodge (Full Board)
Accommodation Upgrade Options :

B: Comfort Lodge
C: Luxury Lodge
Included :
Shared twin room, meals, accommodation, transport and wildlife tours
3-DAY MASAI MARA FAMILY SAFARI ITINERARY
GUEST ARRIVAL: Checking in and relaxing
As you arrive at the Nairobi airport, meet our tour director who will help you through the customs formalities and then transfer you to your hotel.
On arrival at your hotel in Nairobi, check in and relax for a while after a tiring flying journey.
You can choose to stay indoors and enjoy the kid-friendly activities and services offered at the hotel itself. Or, you can go out and explore Nairobi Wildlife (Nairobi National Park, David Sheldrick Wildlife Trust, or Giraffe Centre). After this exciting family day, head back to your hotel to enjoy a peaceful night's sleep.
DAY 1: NAIROBI TO MASAI MARA
Start day 1 of your 3 day African safari for family after waking up amidst the delightful ambience of your hotel in Nairobi. Take a family vacation to Masai Mara. You will get the chance to hop on and hop off whenever you wish to get a closer look of the attractions in the Rift Valley. Relax and be at ease right at your seat as the family jeep takes you on a ride through the floors of the Rift Valley.

As you go ahead on this ride, pay attention to the guide's commentary that goes on about Great Rift Valley and gives you tips about the best places to view and photograph. Spend the day while enjoying the beautiful views throughout this ride and hop-on and hop-off whenever you wish to.

Arrive in Masai Mara for lunch. On arrival, check in to the Masai Mara family lodge. After some affectionate moments of relaxing, embark on a captivating Masai Mara vacation with your kids. After exploring all day, return to the family camp for a restful night of sleep.
>Accommodation (Full Board): Zebra Plains Mara Camp
Do you want to upgrade your hotel during the trip?
| | | |
| --- | --- | --- |
| Option A: Economy Lodge (Full Board) | Option B: Comfort Lodge (Full Board) | Option C: Luxury Lodge (Full Board) |
| | Masai Mara Sopa Lodge | Mara Serena Safari Lodge |
DAY 2: FULL-DAY MASAI MARA VACATION
Full day Masai Mara Vacation starts!
Start day 2 with a delicious breakfast and continue your tour with the Full day Masai Mara vacation packages. We explore Masai Mara National Reserve, a place that impresses with the striking beauty of its landscapes and a wide variety of animals and birds. You'll see a frequent amount of animals such as Masai giraffes, grey jackals, baboons, warthogs, bat-eared foxes, spotted hyenas, topis, impala, hartebeests, and wildebeest. African Elephants, buffaloes, hippos, and zebras are also found in large numbers. Later on, our Masai Mara family safari in Africa takes us to the next stunning destination, which will definitely wow any family member. It's a famous Mara River.

In the evening, we experience an optional Maasai village tour, where you can get acquainted with the authentic culture and traditions of the hospitable native tribes. This fascinating journey is followed by free time to go souvenir shopping in the Maasai villages for traditional crafts, unique artwork, and upscale clothing items. To sum up, this Masai Mara vacation evening will be educational and entertaining at the same time.
>Accommodation (Full Board): Zebra Plains Mara Camp
| | | |
| --- | --- | --- |
| Option A: Economy Lodge (Full Board) | Option B: Comfort Lodge (Full Board) | Option C: Luxury Lodge (Full Board) |
| | Masai Mara Sopa Lodge | Mara Serena Safari Lodge |
DAY 3: MASAI MARA, LAKE NAIVASHA - NAIROBI
Time to bid adieu
Today is the last day of your tour and also the day of your return. However, before our 3-day African safari for family is over, you'll still have lots of exciting and Family-friendly activities to do. After a lovely breakfast, it is time to check out of the family lodge and proceed to Lake Naivasha (optional). Arrive at a good time for early lunch. Then followed by an afternoon excursion until sunset.

You'll enjoy a fantastic experience on a boat ride on the calm waters of Lake Naivasha for bird watching and a foot safari (walk amongst giraffes, elands, wildebeest, zebras, impalas, etc.) on Crescent Island Game Conservancy.

Once in Nairobi, you'll make your way towards the airport and leave for home on your scheduled flight with bagful of treasured memories.
>Drop off at the Airport/ hotel within Nairobi.

>Arrival time in Nairobi: At about 0545 hrs.
AFRICAN SAFARI FOR FAMILY
DESCRIPTION
Dream of visiting one of the most picturesque places on Earth together with your family? Want to present your spouse an extraordinary vacation and show your kids the rarest animal and bird species? Bon Voyage Kenya can turn your dreams into reality! We offer the best African safari for family, carefully organized by an experienced safari tour operator. Our Masai Mara vacation packages include everything from the guided safari drives in comfortable jeeps with baby seats to convenient accommodation and meals. What's more, they are perfectly suitable and highly entertaining for people of all ages, from kids to elderly members of your family. With our African safari for family, you are sure to get unforgettable rest and come back filled with positive emotions and heart-warming memories.     
3-DAY AFRICAN SAFARI
WITH
FAMILY - MASAI MARA VACATION
Ready for a unique family safari Masai Mara vacation? Purchase the best African safari for family provided by Bon Voyage Budget Safari in Kenya! We offer kid-friendly Masai Mara vacation packages for you to enjoy 3-Day African safari for family! We offer family members a trip that gives you and your kids a splendorous lifetime family safari memory. The best thing is that our African safari family vacation packages are affordable for people with any budget. So, you don't have to be a Rockefeller to grant your nearest and dearest a memorable trip to the heart of Africa.
Sojourn this 3 Days budget camping safari offers for Kid-friendly safaris and family vacation packages and delight in the majestic spotting of the Big 5 animals. Bush dinners and breakfasts with the touch of the chirping birds, screeching monkeys, and whistling twigs in Masai Mara gives you a truly African family experience.
HOW TO PLAN FOR A FAMILY
SAFARI
IN AFRICA
Planning the best African safari with family vacation, especially if you're travelling with younger kids, can sometimes be very overwhelming. Bon Voyage Budget Safari in Kenya is here to help you with a perfect guide to finding the best family vacation in Kenya. We are pleased to advise you on everything, from transit times, food preferences, adventure camping activities to wildlife sightseeing options, so that you have the best family safari Kenya experience.
Africa Safari has so much to offer to families! Bon Voyage Budget Safari in Kenya offers favourite family holiday destinations in Kenya with various activities on what families can do on a safari. And, to make the rest of safari enjoyable to everyone, Bon Voyage Kenya safaris team and planners provide a guide on some things to consider while planning a family vacation in Masai Mara. So, keeping all of these in mind, here is a list of the family travel guide for a memorable Masai Mara Family safari.
How To Choose Best Safari Lodge For Family
Masai Mara
Vacation
Undoubtedly, planning an African safari for family, you want your trip to be highly convenient. Picking the right lodge/camp can make or break your well-planned family vacation. In Masai Mara, for example, you'll find that some accommodation places have more of a range to pick from than others, but most places that attract family tourists will have accommodation options that work well for kids. These lodges often have entertainment areas for kids, kid-friendly pools, and some even offer babysitting services if you need a bit of a break.
What Foods To Go For During Your
African Safari With Family
When you are choosing the best family safari Kenya option, it's a wise thing to consider food preferences. The fact is that kids and teenagers can be extremely choosy about local food, and the new smells and flavours might make them reluctant to try them out. Most Masai Mara family safari lodges in Masai Mara have professional chefs to provide all the guidance before meals. Some basic things to keep in mind during your African safari for family include being careful of the water that you drink and eating only hot foodstuff that's prepared fresh. All our guides from Bon Voyage Budget Safari in Kenya provide free water for everyone on a family safari to stay hydrated, as being out and about and sightseeing wildlife in the hot African terrain can drain you faster than you think, especially in a new environment!
How To Get Around
While You Are On African Safari For Family
This is one of the biggest things to consider while charting out for the best African safari for family in Kenya. Distances in this country are large. That's why getting from one place to the other during your African safari with family can be cumbersome, especially if you've got kids with you. You can plan your route carefully to make sure that you aren't going to be spending more time in transit than you and your children will be able to handle, as being on the road for extended periods can get boring. To guarantee the best African safari for family, Bon Voyage Safaris provides custom made seat covers that allow easy headrest adjustment for optimal comfort during long family trips. As an alternative, our family driver-guides also offer periodic stops for all international travellers to buy souvenirs for your loved ones!
PLACES TO VISIT IN AFRICA WITH FAMILY
Masai Mara National Reserve is one of the best and most beautiful places to spend a vacation with family. A 3-Day African safari for family vacation in Masai Mara National Reserve is a great way to expose your kids, spouse, and even grandparents to African nature and wildlife without having to worry about the boredom they may experience on a normal group tour. The 3-Day Masai Mara family safari vacation is tailored to keep the excitement of being on a Kenya wildlife tour and birdlife-spotting safari for everyone. Bon Voyage Budget Safari in Kenya offers a range of adventure activities for both kids and adults.
Our Masai Mara vacation packages include everything from teenager's fire-making, guided family-friendly bird walk, kids' adventure clubs to storytelling sessions of the Maasai people. Book this 3-Day Masai Mara African safari for family vacation and enjoy every bit of the breathtaking family safari jeep rides with your loved ones. Whether it's spring or autumn, summer or winter, this National Reserve is an excellent place for a superb family safari vacation.